Sherwood Park Furnace Repair - 24 Hour Emergency Heating
Best furnace repair & maintenance contractor in Sherwood Park, Alberta and the Greater Edmonton Area. Licensed, insured & bonded. 100% Satisfaction guarantee. We don't leave your home until you have a wide grin on your face!
Our service includes a comprehensive furnace inspection, a clear description of the concern and any necessary repair work, and a precise and fair estimate of the cost of the repair work. Additionally, all our service technicians are licensed, insured and experienced in repairing all brands and designs of heaters.
Highlights of Our
Services:
Free assessments for new and replacement heaters
One-Stop-Shop for residential furnaces
Fully licensed, insured, and bonded
Live operators readily available to help you around the clock
Full one-year service warranty on our labour and all the equipment we install
Economical financing choices
Transparent pricing — no secret costs
Professional furnace service technicians who can answer your heating concerns
Full variety of parts and innovative tools on all our service vehicles
The heating aid you need is constantly fast and friendly
Emergency Heating System Repairs
In Sherwood Park, you can't afford to be without your gas furnace in the winter. Our certified professionals can repair any make or brand — and we'll have you cozy and warm again in no time.
Our professionals bring industry-leading training and real-world experience to every property heating job. They are experienced in repairing all kinds of furnaces. We fully stock our vehicles with the parts required to complete many routine repair work, assisting to get your home furnace up and running quickly.
We are offered 24/7 to help in case of an emergency. We dedicate to dealing with you to resolve any problem as quickly as possible.
If you experience any of the following, call us urgently at 1 (587) 714-2384:
Your furnace is blowing cold air or is not turning on at all.
If your furnace produces dangerous levels of carbon monoxide (CO), it can be hazardous to your health and even fatal. If you believe your furnace is producing hazardous levels of CO, right away switch off your furnace and contact an emergency furnace repair work service.
A gas leak from a heater can be hazardous, and you need to address it right away. A common indication of a gas leak is the smell of rotten eggs or sulphur. If you observe this smell near your furnace, it might indicate a gas leak.
Unusual or loud noises might indicate a considerable problem.
In these circumstances, it is crucial to contact a 24 hour emergency furnace repair service as quickly as possible to bring back heat and make sure the safety of your home and your household.
Heater maintenance is important since it can help your furnace to operate securely and optimally. Regular upkeep can help to recognize and repair minor issues before becoming more pricey and extensive. It can likewise help to extend the life-span of your furnace, saving you money on replacement costs down the road.
Some specific benefits of furnace maintenance consist of the following:
Improved safety: A furnace that is not tuned up properly can be a safety threat, as it might produce carbon monoxide or breakdown in such a way that might cause a fire. Having your furnace examined and cleaned routinely can reduce the risk of these accidents.
Improved efficiency: A furnace that is not properly cleaned might not run as effectively as it could, resulting in increased energy bills. Routine tune-ups make sure that your heating system runs at peak efficiency.
Much better performance: A well-maintained furnace is more most likely to perform dependably and efficiently. Keep your furnace in good working order so that it provides constant, comfortable warmth throughout the winter.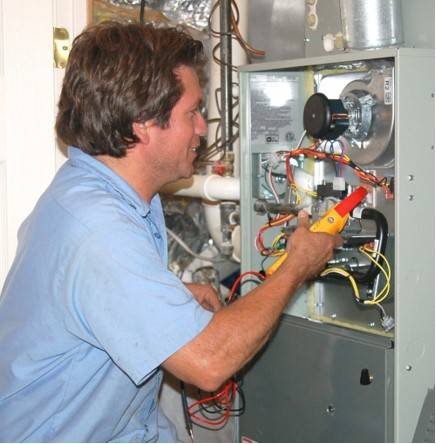 What's Associated with a Common Heating System Cleaning?
A regular tuneup inspection from a furnace technician begins with a thorough system inspection. The technician will examine your system's electrical connections, filters, blowers, and motors. This inspection captures potential issues as quickly as possible and keeps your operating expenses down.
Cleaning is likewise part of a routine furnace check-up. Removing dust and debris from your furnace's interior elements (especially the heat exchanger and burner chamber) keeps your equipment operating properly and lessens a fire risk. The technician will likewise look for leakages to ensure your system isn't losing energy that drive up your bills.
The last part of an annual check-up is a test run. Your technician will test your system thoroughly to validate that it's operating at peak performance.
Heating System Installation or Replacement
Normally, a domestic furnace will last approximately fifteen to twenty years. It's time to begin preparation (and saving!) if your unit is reaching this age for a replacement, even if it's not having any issues.
If your furnace needs frequent repair work, regardless of age, replacement is a wise choice. Heating repair work can become quite costly if you need them repeatedly, and they typically come from underlying damage that will need more pricey repair work in the future.
It may make financial sense to change an old furnace, even if it remains in good operating condition. A more contemporary, energy-efficient unit might justify its expense with lower heating bills.
If your furnace maintenance routines have actually been constant but your energy bills are increasing, this might be an indication that your furnace is wearing out and having to work harder to keep your home comfortable.
There are a number of benefits to replacing your old furnace:
Increased energy efficiency: New furnace models are more energy efficient, which reduces your energy bills.
Improved performance: Manufacturers create heaters to operate more effectively, which can help enhance your heating system's total performance.
Boosted safety: New furnace designs typically feature sophisticated safety functions, such as carbon monoxide detectors and flame sensing units, which can help to prevent accidents and protect your household.
Longer life-span: New heaters are usually more trusted and have longer life-spans than older designs, which can save you money on repair work and replacements in the long run.
Improved convenience: New heaters provide a more constant and comfortable level of heat throughout your home, assisting to enhance your total indoor convenience.
Sherwood Park Alberta's Most Common Heating System Issues
Be sure to contact a furnace specialist before your furnace cuts out entirely! You need to call us at the first indication of trouble; this is the most cost-effective way to take care of your furnace in the long run.
Watch out for these common furnace concerns and call us at 1 (587) 714-2384 whenever your furnace needs attention: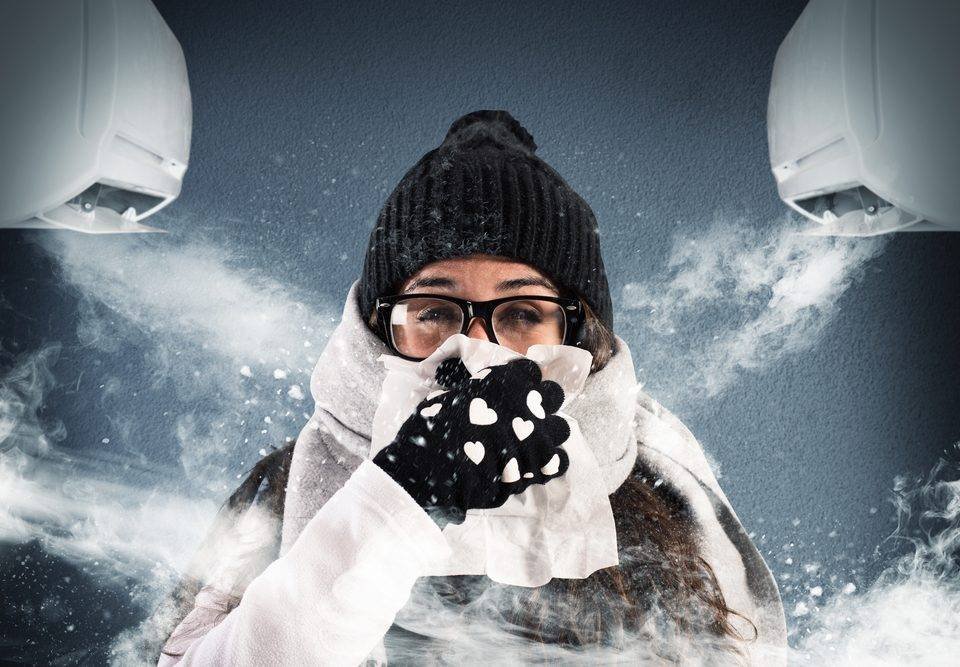 Regular Starting and Stopping
A filthy heat sensor might cause this behaviour. Or, it might be an indication that your fan motor is close to wearing out.
Puddles of Water
Its condensate line might leak or be obstructed if you see water puddles near your furnace.
Condensation
If water condenses on your walls, ceilings, or within your windows, your heating system might not deliver enough air flow.
Non-Working Thermostat
When your thermostat isn't working properly, you may have a faulty thermostat, or your heating unit might have fan issues. A faulty thermostat might make it more costly or complex to warm your home comfortably.
Mice & Other Rodents
Mice and Rats aren't invited in your home for several factors. One of them is that they can seriously harm your heating system, nest in the vents and chew on wires. If you find a rodent invasion, get your system inspected by a heating specialist.
Cold Spots
When parts of your home are regularly cold, it's an indication that your furnace isn't delivering sufficient air. Insufficient air shows long-lasting wear and tear, severe damage, or blockages in your vents.
Heater Failing
A non-working furnace indicates that you need to examine your thermostat settings and validate that your furnace is getting power. In addition, examine the pilot light to see if it's lit.
Low Warmth
Insufficient heat in some cases occurs with undersized heaters or if your filter is obstructed.
Non-Stop Furnace Blower
If your blower never ever turns off, the perpetrator might be a damaged limit switch. While a constant blower is a quick repair, it does need a professional specialist.
Carbon Monoxide (CO)
A poorly installed or poorly-ventilated heating system can fill your home with carbon monoxide, which can be lethal. Lower levels of carbon monoxide can cause headaches, dizziness, queasiness, and hallucinations.
Unusual Sounds
When your furnace begins making sounds you haven't heard before, there's most likely a mechanical problem. Get a heating technician to examine your unit as quickly as possible.
Exorbitant Number of Service Calls
It might be time to consider a replacement if your heating system has required expert repair work several times in the past two years.
Furnace 20+ Years Old
Even if your furnace is working fine, consider replacing it if it's more than twenty years old. Modern models are far more energy efficient, which can considerably lower your heating costs.
What Can Be Done To Minimize Furnace Expenses?
Set Temperatures As Low As Possible
Decreasing your thermostat setting by simply 1 degree can cut your regular monthly costs by as much as two percent.

Replace Heating System Filters Routinely
Besides possibly causing damage, an old, dirty filter will make your furnace run harder and use more energy. Replace your filter every three months to keep your system running efficiently.

Add A Humidifier
Furnaces warm the air in your home but also dry it out. Including a humidifier to your heating system will enhance air quality and lower your heating costs.

Purchase A Programmable Thermostat
With a smart thermostat, you can schedule it so your furnace only works hard when required, which is practical and cost-effective!

Your One-Stop Service For Furnace Problems In Sherwood Park, Alberta


Whatever your concerns with your furnace, we're ready to help at any time. Call us day or night at 1 (587) 714-2384 and arrange a convenient time for a heater inspection or repairs.
All our professionals are trained and licensed by the manufacturers of the equipment they install. We use the best equipment and materials, guaranteeing you get the most budget friendly and trusted heating system possible.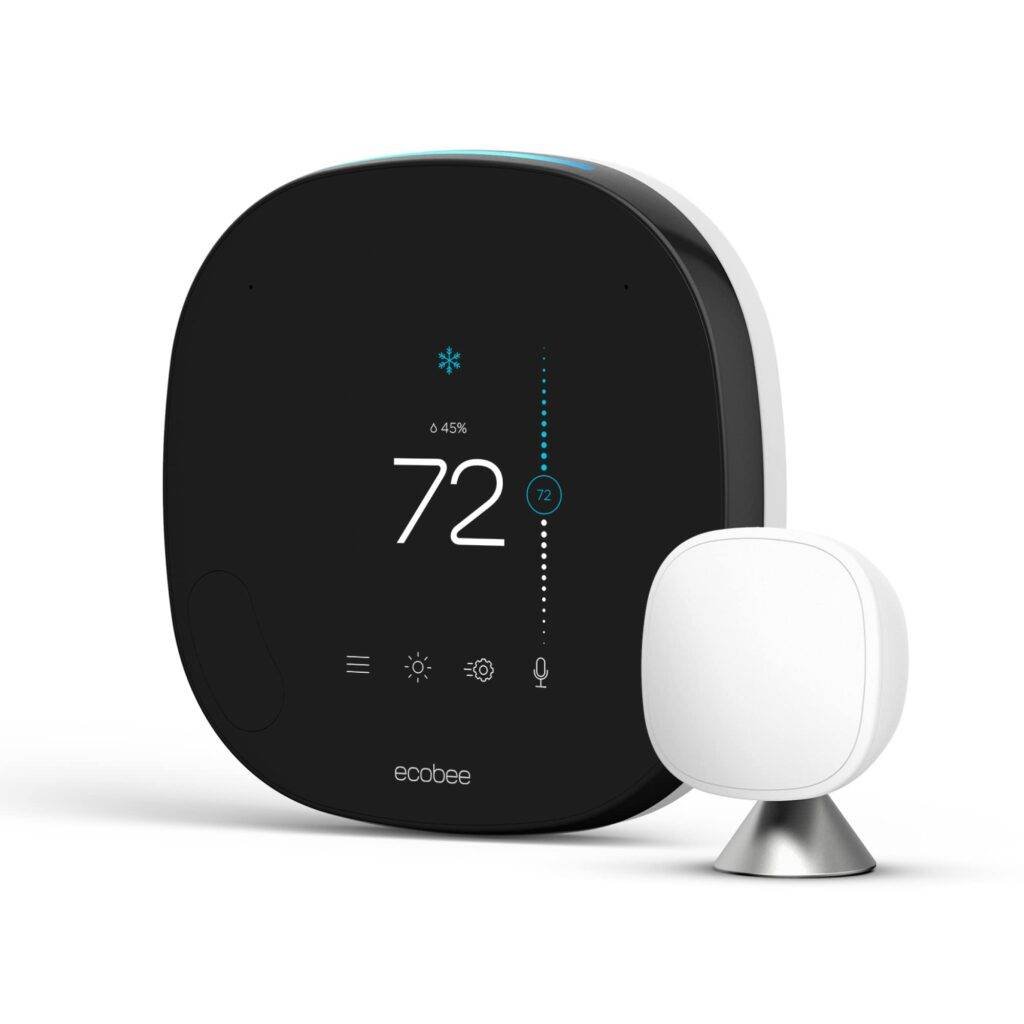 Frequently Asked Furnace Questions
Most frequent questions and answers
Other areas near Sherwood Park we cover includes: